Our serious approach to research of market and users' needs. Our knowledge and skills which we constantly upgrade with the awareness that we can always do better.
A bunch of creativity that we roll up in fresh ideas leading to an unforgettable experience of users around the world!
And we are not ready to stop!
_______
We have over

10 years of experience

in creating high-quality


apps and games that people worldwide love and enjoy using.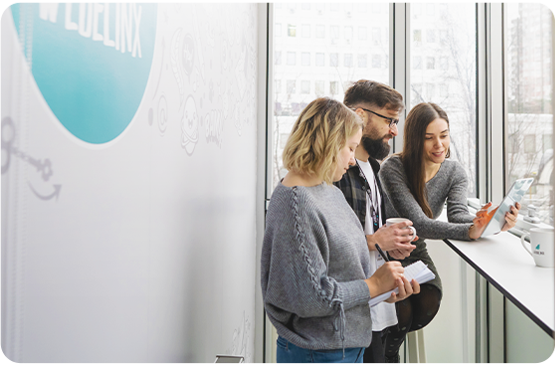 Knowledge

derived from great experience leads to constantly developing artistic, fanciful, and challenging games and apps for Android and iOS mobile platforms.
Our main goal is to 
provide users with
high-quality
mobile games
and apps!
_______


Address
Vojvode Tankosica 32
18000 Nis, Serbia
Email
contact@webelinx.com
Have something to share with us?
Or you need support on one of our apps/games?
We'd love to hear from You.
Please give us exact name of the application/game, OS, the type of your device and problem description in the message bar below.
Our support team will answer as soon as possible, but please be patient and understanding.
Thank you!
Open Job Positions
_______