Talent, Experience, Knowledge.
Life at Webelinx
Our goal reflects in indentifying highly-motivated,
talented, and diligent individuals as initiators
of inspiring ventures.
We have over

10 years of experience

in creating high-quality
apps and games that people worldwide love and enjoy using.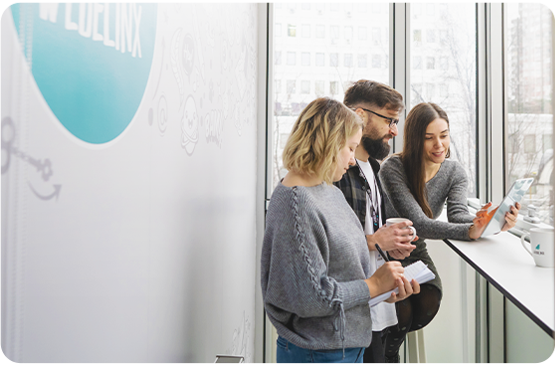 Knowledge

derived from great experience leads to constantly developing artistic, fanciful, and challenging games and apps for Android and iOS mobile platforms.
We do it with passion, imagination, and a lot of teamwork.

We invest all of our critical thinking and tirelessly upgrade our knowledge and skills.
Our goal reflects in indentifying highly-motivated, talented, and diligent individuals as initiators of inspiring ventures. Since Webelinx mostly employs young and ambitious people, it grows and matures alongside them, just like a kid growing up. This path isn't always easy, but it has never been pointless either.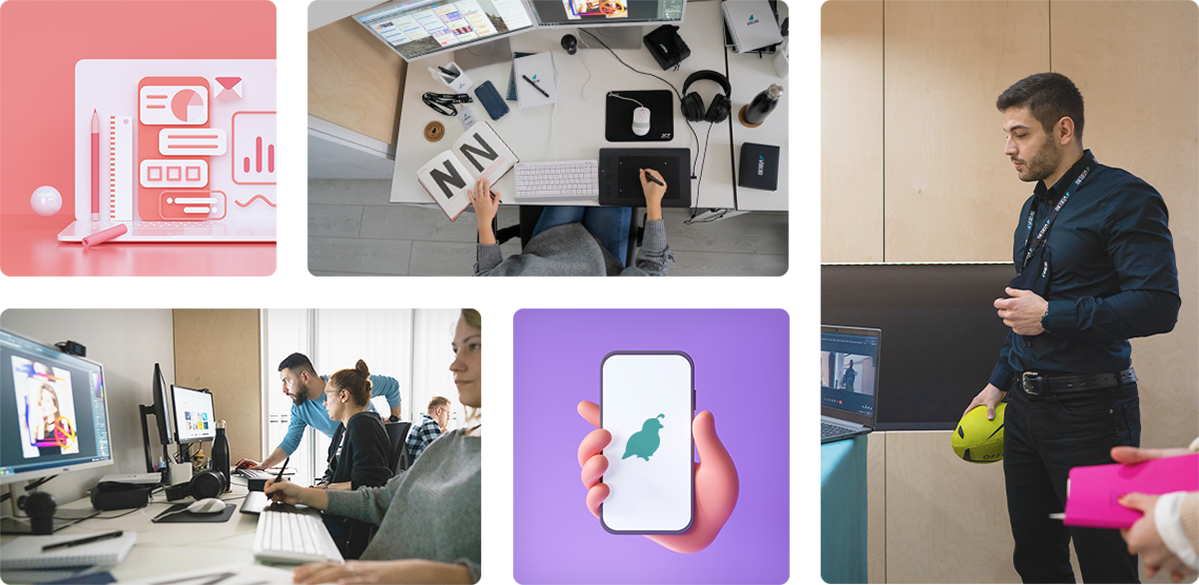 Everything we do in Webelinx,
we do through inspirational
teamwork!
Our team consists of dedicated team players in areas of programming, graphic design, writing, research, analytics, marketing, and management, who daily invest all their energy and know-how into creating new, modern mobile applications and games for users around the world.
Graphic Designer
Our super creative Designers are able to make a unique work of art out of every app and game. Everything from the user interface, illustrations to fantastic game characters and marketing assets is made with love for all our users around the world.
Android Developer
The role of all Android Developers in Webelinx is to create the technical backbone of the apps and games. They develop engines, tools, systems, and features to ensure both the flawless technical performance and the best user experience.
iOS Developer
iOS Developers are responsible for creating and architecting new mobile applications and diverse games, maintaining and improving existing features on existing applications. They develop innovative solutions that meet our 
users' and players' needs.
Unity Developer
Our creative Unity Developers know how to  make fantastic games. Being involved in the process of creating with love and passion, they are an irreplaceable part of game production.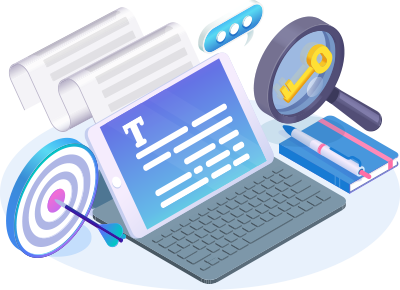 ASO Specialist
Creative descriptions of our popular apps and games would not be that great without our talented ASO Specialists. Their excellent research skills and passion for the written word are very important for our creative factory.
Product Owner
Our Product Owners are individuals with a vision. Their main responsibility is managing the entire product development process.
Product Marketing Manager
Product Marketing Managers convey our products' value to our prospective users. They are here to engage and retain players around the world to drive sustainable growth.
Agile Team
Our Agile Team guides teams and encourages leadership to embrace the agile mindset. They initiate and implement team-related and global processes while adhering to agile values and the principles of Agile Manifesto to ensure effective outcomes for the organization.
QA
The important task of verifying the highest quality of our apps and games fell to our QA team. They make sure our products are running smoothly before they reach our users.

careers_container
Become a Webelinxer.
Check all positions
Our door is wide open
for all new-comers